How They Met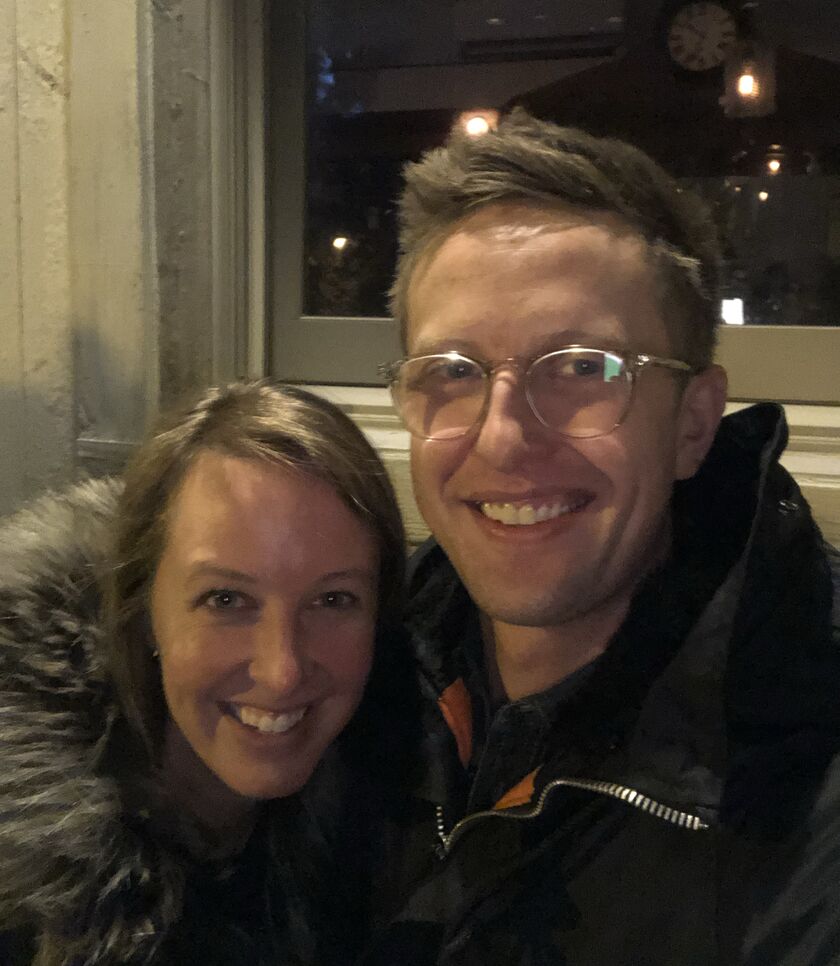 Micah and Carrie met the old-fashioned way, by "swiping right" on a new dating app.

Their first date was at a "coffee shop for beer" in Lakeview near Micah's new house. Conversation ranged from family and friends, to home renovations (Micah) and robots (surprisingly, Carrie). Both left with a sense that there just might be something special.

Over the next few months, Micah and Carrie shared several memorable dates that confirmed the hunch: A pop-up magazine show, competitive bowling, and pie at a local favorite (Spinning J).

For Christmas, Micah installed a smart thermostat in Carrie's apartment, and they realized things might be getting serious.
Post-Thermostat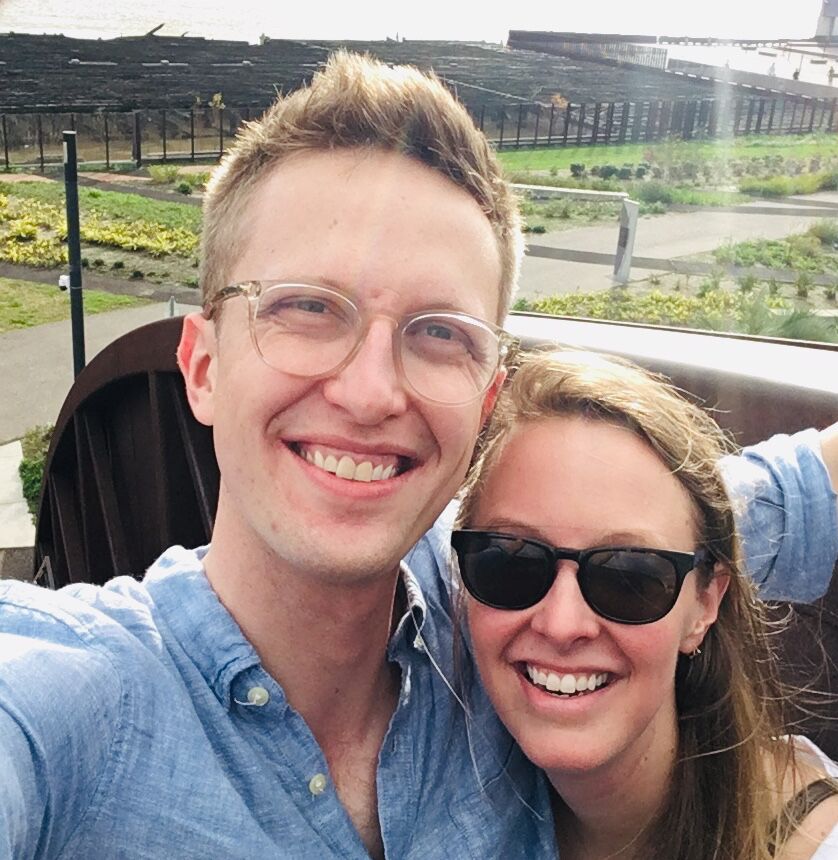 After installing the thermostat and themselves into the other's life, they met the friends and families while using every chance to escape the Chicago winter.
In February, Micah and Carrie took their first trip to New Orleans the week before Mardi Gras. Parades filled what seemed like every street and set the atmosphere for great conversations.
In April, Micah met Carrie's family on vacation in North Carolina. This started the unofficial tradition of cooking for holiday meals. Then for the Fourth of July, the couple traveled to see both families in Northern Wisconsin and upstate New York. Facing stiffer cooking competition, Micah and Carrie took second place in the annual Fuchs family Iron Chef competition (though the week of amazing food was great consolation).
Micah and Carrie made the most of the Windy City summer while exploring by bike, picnicking on the beach, and spending late nights grilling with family on the patio.
The Engagement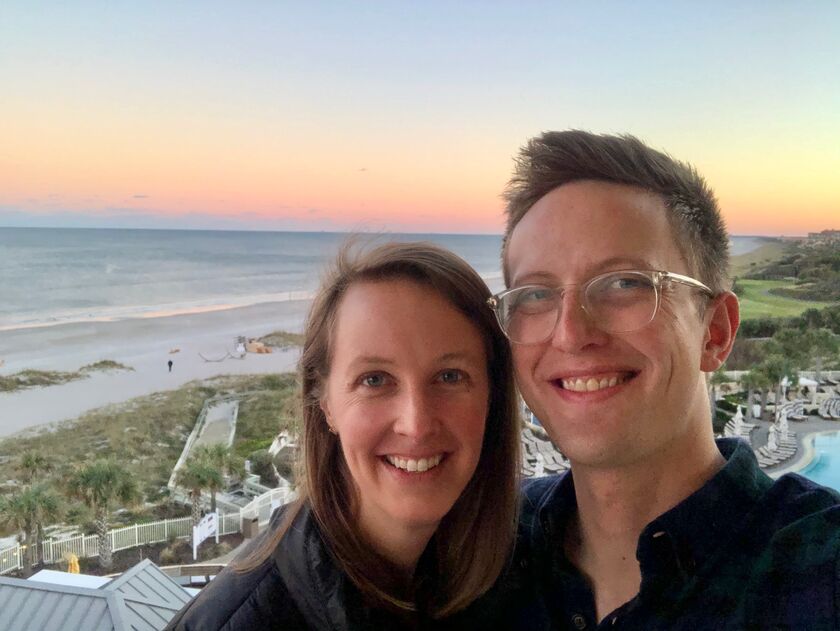 Micah and Carrie traveled to Gainesville, Florida for Thanksgiving with Micah's family. After celebrating with the Fuchs family, they headed north to Amelia Island.
At the island, cloudy skies quickly cleared up and the couple was greeted by a rainbow stretching across the coast.
They found themselves walking on an empty beach, reflecting on how meaningful the year had been. Micah proposed. Carrie kissed Micah, and quickly remembered to say "Yes!"

UPDATE: COVID-19
This wasn't originally planned as a chapter in our story (but, then again, same is likely true for you).
We've made the decision to postpone our wedding reception to a time when we can all enjoy the dance floor (timing TBD). We are still planning to get married this summer with our immediate families.
We look forward to celebrating with you all!